Across Europe by night train. Travelling by night train is comfortable and environmentally friendly. Here you will find Information and useful facts for your journey by night train in Germany, France, Sweden, Italy, the Netherlands, Austria and Switzerland. I explain the most important night train connections. Benefit from my 40 years of experience in rail travel. Have fun and a good journey.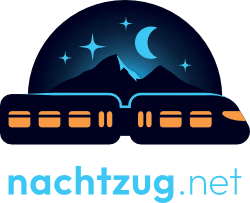 Act now and travel sustainably. The night train is the ideal means of transport to travel long distances overnight in a sustainable way. In addition to a relaxed journey, you travel in an environmentally friendly way. Depart in the evening and wake up in a metropolis in the morning.
If you have questions about your night train journey, I recommend the website Raildude. There are travel reports and a large forum.
With the ÖBB nightjet night train, you can travel from Germany to Switzerland, Austria and Italy in a seating car from 29 euros. You can travel even more comfortably in a couchette car from EUR 49.
A night train is comfortable. He saves you travel time. And you come relaxed at your destination.
On nachtzug.net I explain everything about night trains.

Benefit from my over 40 years of experience.